Details

Published on Thursday, 02 October 2014 11:39
Written by Glenys Taylor
Hits: 237
It is that time of the year where stocks of uniform items is at its lowest and a new order is about to be placed.
If the order is placed by the end of October it will be available for Christmas.
If riders are intending on riding at WCNI track champs or National Road cycling champs next year then they will need to wear Bike Manawatu kit. Only a limited number of extra items are ordered so please don't get upset when we don't have what you want in stock if you have not bothered to order it now.
Details

Published on Tuesday, 23 September 2014 16:37
Written by Michael McKnight
Hits: 366
The Feilding Festival of cycling which was held over the weekend saw the weather clear up just in time for the road events on the Sunday. The event saw close to 250 participants enter for the Sunday races. Lytton Street School once again provided great facilities, allowing for an enjoyable BBQ lunch and an eventful prize giving enjoyed by all involved. An event like this takes a lot of organization and the sponsorship and support from the volunteers makes an event like this possible.
There was fast and furious racing in the longer distance events due to the quality of the riders from all over the North island participating.
Details

Published on Monday, 22 September 2014 12:07
Written by Vaughan Hunt
Hits: 157
What: FREE bicycle safety checks
When: 11am - 2pm, Sat 27 September
Where: Pedal Pushers, 400 Ferguson Street Palmerston North
Bring your bike for an expert check while you chow down on a free sausage, grab some free hi-viz gear and be in to win great prizes.
Cycling's fun but it pays to be safe.
Call Horizons' Road Safety Coordinator Desley Monks on 0508 800 800 for more info.
Be Bright Cycle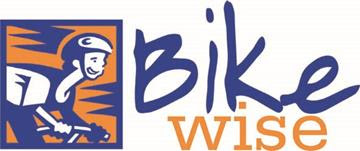 Details

Published on Thursday, 11 September 2014 12:30
Written by Vaughan Hunt
Hits: 218
Thanks to Llewellyn Annandale, Graphic & Web Designer at Destination Manawatu, we have a great new design for the Manfeild 6Hour brand.